What We Like - We're looking for good clean guitars and amps from Gibson, Fender, Epiphone, PRS, Rickenbacker, Guild, Martin, Gretsch, Silvertone, Mesa, Marshall, Orange and other top brands. We prefer guitars and Amps from the 50's, 60's, 70's and 80's. We particularly like buying Stratocaster, Telecaster, Mustang, Jazzmaster, Les Paul, SG, EB-0, Ripper, Casino, Precison Bass, ES-335, ES-345, 4001, 4002 and other popular guitar and bass models.


Buying Guitars - Guitars must be in good playable condition or be capable of being repaired. We are NOT interested in guitars from China or unbranded copies of popular guitars nor are we interested in any home built or kit guitars. If you have a severely damaged guitar or a guitar that your insurance has "totaled out" we also buy some name brand guitars for parts.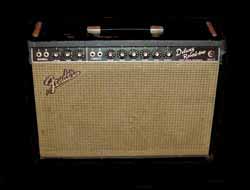 Buying Amps - Amps must be in decent shape however we only buy tube amps such as Marshall, Orange, Gretsch, Epiphone, Airline, National Gretsch and Gibson as well as a few boutique amps. We do not buy crate and other lower end solid state amps.


How to Get Started - Please Contact Us ! - First we need to see what you have to determine if we are interested and to give you a price. We will need photos and other information about your guitar and if you're in the Chicago area you can also bring your guitar or amp by our shop. Please see our "how to sell us your used guitar" page for details on how to proceed. We hope you will consider selling us your old guitar.


Thanks and best regards,

The guys at Used-Guitar-Buyer.com !















Selling a Fender Stratocaster, Jazzmaster, Mustang, Telecaster or Precision Bass ? How about a Gibson Les Paul, Flying V, SG, Junior. Maybe a Gretsch 6120, 6119 or Roundup or a Marshall amp ? If you are cleaning out your basement or the estate of a relative and have found a guitar consider selling your instrument to used guitar buyer. We love to buy electric or acoustic guitars and old guitar tube amps.